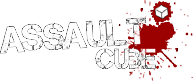 ActionFPS is a competitive league for the AssaultCube first-person shooter.
We provide a comprehensive environment and community where you can participate in the most intriguing tournaments and spend your time with a lot of fun.
Free
Simple
Addictive
Fast
Low-latency
Get started!
Sponsor ActionFPS for 2021 so we are Self-Funded! Become a Patron!-
1. Download & Install AssaultCube
2. Register/Log-in
3. Play!
| Server | Skill | Players | Join |
| --- | --- | --- | --- |
| Aura 10000 | easy | 0 | |
| Aura 28763 | easy | 0 | |